1. Save your Duolingo English Test.exe file to your Desktop or Downloads folder.
2. Click on the Duolingo English Test.exe file in either the bottom of your browser download bar (shown above) or double-click the file to open it where it was saved (shown below)
3. You may receive a message that reads "Windows protected your PC — Microsoft Defender SmartScreen prevented an unrecognized app from starting. Running this app might put your PC at risk."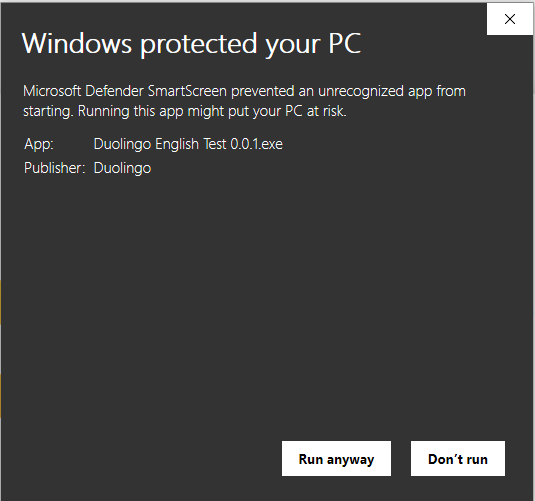 4. Click More info then Run anyway to allow Windows to install the application.
5. Once the application has fully installed, open the application and log in with your Duolingo English Test username and password.